Would you like to request a payment transfer, download an account statement or view the current balances of payments by your customers at any time and while you are out and about? e-factoring, the online factoring portal of Intermarket Bank, enables you to access your finances and information at any time with maximum security and flexibility.
 
e-factoring – simple and secure

The e-factoring portal of Intermarket Bank offers the highest standards of security and is easy and convenient to use.

The online portal is accessible through an internet browser – direct use online without the need to install software
Direct access from all devices (desktop computer, laptop, tablet or smartphone) – no need to install an app
Available in German and English
 
Access to e-factoring

Open www.e-factoring.at in your browser and log in with your username and password. Bookmark the site to be able to directly access the login page in the future.
If you have not yet received access to e-factoring, you can explore all functions of the portal with our trial access.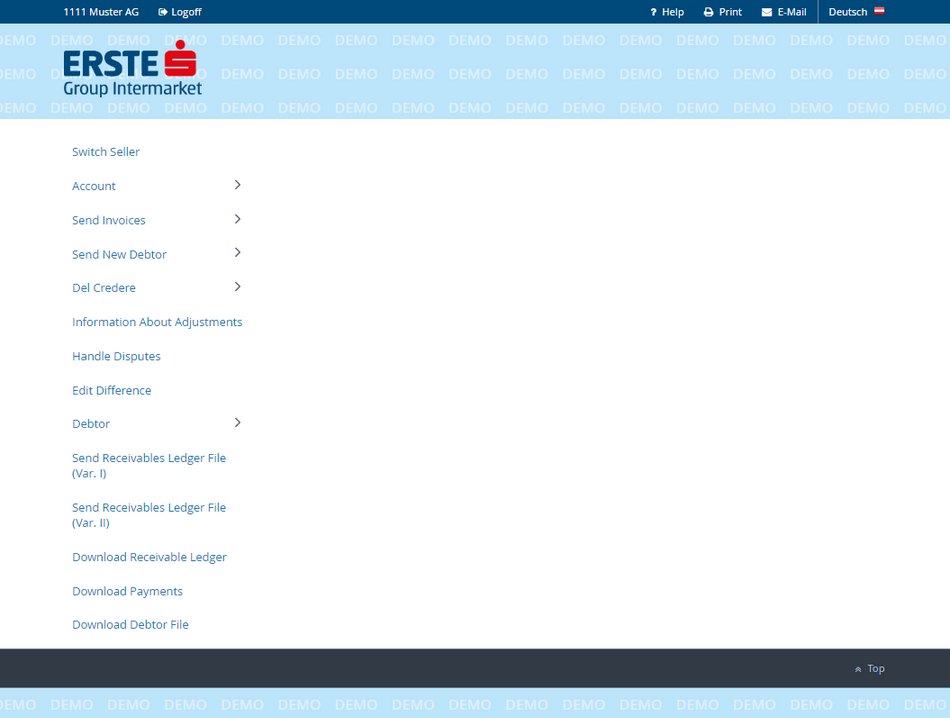 Contact us and make an appointment to get a
free presentation