Are you looking for a reliable partner in factoring finance? If so, Intermarket Bank is the right choice for you.
Intermarket Bank has been active in the market since 1971 as an all-Austrian factoring bank. With headquarters in Vienna and offices in Innsbruck, we offer a wide range of factoring services in Austria.
Since mid-2011, Intermarket Bank AG had been operating under the umbrella of Erste Bank der oesterreichischen Sparkassen AG. In January 2017, the shares owned by Erste Bank der oesterreichischen Sparkassen AG were transferred to Erste Group Bank AG. Drawing on this strong background of expertise, we are one of the top specialists in receivables financing in the Austrian market. Especially in times of Basel III, non-restricted equity is crucial for your business's growth and stability.
Ownership structure 
92.63 % – Erste Group Bank AG, Vienna
4.37 %   – "Die Kärntner" Trust-Vermögensverwaltungsgesellschaft m.b.H. & Co KG, Klagenfurt
3.00 % – NÖ-Sparkassen Beteiligungsgesellschaft, Vienna
Annual report of Intermarket Bank AG

The profit for the year recorded by Intermarket Bank AG in 2021 is due to the loyalty of our customers, the trust of our shareholders and the hard work and expertise of our employees. Read all about the business performance of Intermarket Bank AG in 2021.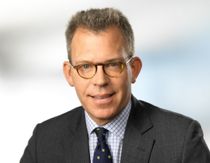 Sebastian Erich - Chair of the Management Board
... has chaired the Management Board of Intermarket Bank AG since 1 January 2013. He began his banking career in 1991 working for Creditanstalt and then moved to Bayerische Hypo- und Vereinsbank (Paris) before joining Erste Group and Erste Bank Oesterreich. His main area of expertise is corporate clients (sales & risk management). Most recently, he headed the Large Corporates division at Erste Bank Oesterreich.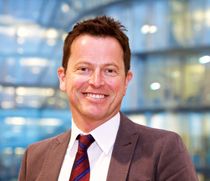 Patrick Götz - Member of the Board, Dept. Sales
... was appointed to the Management Board of Intermarket Bank AG on 1 February 2017 following the bundling of supply chain finance activities. He began his career in 2000 handling key accounts at Erste Bank. After a stint at the German company Hans Einhell AG, he returned to Erste Group in 2007 and went on to head the Industry & Business department in 2010. After working abroad in the field of transaction banking, Patrick Götz took over as head of the Corporate Flow Products department.
Branch for Vienna, Upper and Lower Austria, Burgenland, Styria and Carinthia:
Am Belvedere 1, 1100 Vienna

Office for Salzburg, Tyrol, Vorarlberg, Switzerland:

Sparkassenplatz 1
6020 Innsbruck

Other key figures

Employees:                                                                      73 (2021)
Volume of accounts receivable handled:                ~ 9.16 bn EUR (2021)
Market share in Austria:                                                30.1 % (2021)
If you have any further questions, our
factoring experts are happy to assist you.